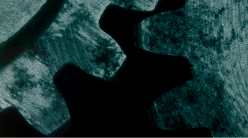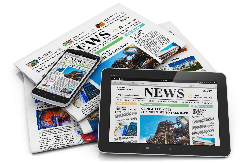 News and announcements from the web that might be of interest to Vermont
manufacturers and other employers. You can look up past posts on our
News & Views blog.
Managing a multigenerational team at a manufacturing company. The Fabricator 12/6
"Manufacturers in the U.S. find themselves in a challenging position as they try to find the right people to fill the job openings within their ranks. The generational gap has never been greater in the manufacturing workforce. . . ."
---
Employers are 'the spearhead' to get people vaccinated: PR executive. Yahoo Finance 12/4
"Presidents Clinton, Bush, and Obama will all be getting their coronavirus vaccines on camera in an effort to show the vaccine is safe and promote the necessary herd immunity to crush the pandemic. But in an interview with Yahoo Finance, Richard Edelman, the CEO of Edelman, the world's biggest PR firm, said celebrities and politicians are not the key to convincing Americans to get vaccinated. That job, according to Edelman's research, falls to employers. . . ."
---
Blockchain Attempts To Secure The Supply Chain. Semiconductor Engineering 12/3
"Blockchain technology is starting to be deployed more widely In the battle against counterfeiting, often coupled with component IDs to allow device authentication. . . ."
---
AI on the Factory Floor Challenges Cybersecurity. EE Times 12/2
"From the standpoint of cybersecurity, the use of AI and machine learning on the factory floor has both strengths and weaknesses. Both can help improve monitoring, detection and prevention of threats and attacks, especially for Industry 4.0 endpoints. But smart manufacturing systems that rely on these technologies can be probed and manipulated by bad actors. . . ."
---
Five Emergency Maintenance Best Practices All Plant Employees Should Follow. Occupational Health and Safety 11/30
"Have you encountered a sudden machine failure of a critical asset that needs instant repair? That is what we call emergency maintenance, an unplanned event of repair or maintenance to make the equipment operational again. Here are a few examples of emergency maintenance: . . ."
---
Indirect procurement: Insource? Outsource? Or both? McKinsey 11/24
"For many organizations, indirect procurement—purchases of services and supplies that support business operations—is a source of tremendous untapped value and savings. But even though indirect spend can represent ten, 15, or even 18 percent of revenue in some industries, it typically isn't fully managed by a single function or business owner, and is frequently overlooked as "noncore" spend. . . ."
---
Recruiting and Retaining Today's Manufacturing Workforce. Area Development 11/24
"Area Development recently asked Kylene Zenk — director of the Manufacturing Practice at UKG (Ultimate Kronos Group), a leading global provider of HR services and workforce management solutions — for her input on recruiting and retaining a skilled workforce in the age of COVID-19. . . ."

---
Do Your Managers Lack Courage? Gallup 11/23
"Management is a tough job. According to Gallup's recent study of the manager experience, managers on average work four hours longer per week than individual contributors. They are 50% more likely to strongly agree that they "have too much to do." And 37% of managers strongly agree that they felt a lot of stress on their most recent workday. Some managers may feel like their job is impossible -- trying to please the people above them and below them at the same time. . . ."
---
U.S. manufacturing, services activity expanding rapidly in November: IHS Markit. Reuters 11/23
"U.S. business activity expanded at the fastest rate in more than five years in November led by the quickest pickup in manufacturing since September 2014, a survey showed on Monday in an indication the economy keeps making progress at clambering out of the COVID-19 recession even as infections surge. . . ."
---
Micro 3D printing: When tiny parts mean big impact. Smart Industry 11/4

"Most conversations around additive manufacturing have focused on printing larger and larger parts, yet many of the world's products are actually getting smaller and smaller. Think of all the tiny parts that are nestled into the handheld electronics we use on a daily basis, for example, or within the devices that make new forms of microscopic exploration and implantation possible in the medical field. . . ."
---
US trade deficit falls to $63.9 billion in September. AP 11/4
"The gap between what the U.S. sells and what it buys abroad fell to $63.9 billion in September, a decline of 4.7%, from a $67 billion deficit in August, the Commerce Department reported Wednesday. September exports rose 2.6% to $176.4 billion, pushed higher by the food and beverage category, where shipments worth $12.9 billion were the highest since July of 2012. Soybean exports rose 63% in September. . . ."
---
Automation upgrades warehouse execution systems to essential status. Supply Chain Dive 11/3
"Robotic arms, autonomous goods-to-person systems and knots of electric conveyor systems attract a lot of attention in the world of warehouse automation. But behind the scenes is technology controlling automation. And in recent years, a new kind of software emerged to help orchestrate automation: the warehouse execution system, or WES. . . ."
---
Training in the Age of COVID-19. Quality Magazine 11/2
"The U.S. manufacturing industry's skilled labor shortage has been widely reported in the past decade. Millions of jobs became vacant due to the retirement of baby boomers and economic expansion. Until recently, experts predicted that half of these open positions would remain unfilled due to the fact that fewer than 10 percent of high school and college graduates annually enter the manufacturing field. . . ."
---
How to protect backups from ransomware. CSO 11/2
"Despite a recent decline in attacks, ransomware still poses significant threats to enterprises, as the attacks against healthcare organizations demonstrated this month. It is also becoming more capable. In particular, ransomware writers are aware that backups are an effective defense and are modifying their malware to track down and eliminate the backups. . . ."
---
Educators Say Computer Science Lifts Students' Job Options. Gallup 10/15
"With computing driving innovation in almost every field -- art, business, communications, healthcare, STEM, etc. -- it is important for students to be exposed to computer science education early to help ensure they can thrive in their careers and as informed citizens. . . ."
---
5 ways to empower the manufacturing workforce to survive the pandemic and thrive beyond it. World Economic Forum 10/13
"Ten months ago, the first cases of COVID-19 were detected. In the time since, companies, supply chains and entire economies have been disrupted and forced to adapt to a "new normal" where change is constant, and agility is critical. More than 48% of respondents in a recent Forum survey of the world's top risk experts said they were most worried about a disruption of global supply chains. Another Forum report states that the COVID-19 crisis has impacted more than 75% of the world's manufacturing outputs. . . ."
---
COVID-19 and Remote Work: An Update. Gallup 10/13
"The coronavirus pandemic has affected U.S. workplaces like nothing else in modern history, including high unemployment, the shuttering of businesses, and the shift of many workers to off-site, remote work. . . ."
---
Manufacturing operations face key disadvantages when returning employees to work. Insurance Business America 10/12
"Returning to work for manufacturing operations in the United States after COVID-19 related shutdowns hasn't been smooth sailing. According to the California Workers' Compensation Institute, manufacturing has been the fourth most impacted industry when it comes to COVID-19 workers' comp claims, with the sector making up 7.6% of total COVID-19 workers' comp claims – the same percentage as the retail industry. . . ."
---
Manufacturers: Our Front-Line Defense Against COVID-19. IndustryWeek 10/12
"As the rate of COVID-19 cases ebbs and flows throughout the country, manufacturers have risen to the challenge in much the same way they did during WWII and other times of national crisis. Working day and night and over the weekends, they have helped us emerge from the early days of the pandemic by keeping shop floors open and making vital products, including the medical supplies and protective equipment people need to fight the coronavirus. Now manufacturing workers are spearheading our recovery, ensuring that the American economy reopens and generates prosperity. And we'll need many, many more of them. . . ."
---
At a Crossroads: Manufacturing Needs A New Employment Attitude. IndustryWeek 10/7
"Dealing with the pandemic has unfurled a profound discussion on the fundamental tenets of workforce culture. . . ."
---
Girls' Interest in Computer Science Still a Challenge. Gallup 10/6
"Emblematic of the barriers to learning computer science that girls have faced for years, a new Google/Gallup report shows that girls are less likely than boys to express interest in pursuing a career in computer science. About one in eight girls (12%) in grades seven through 12 in the U.S. say they are likely to pursue a career in computer science someday. Nearly three times as many boys (33%) say they are likely to pursue a career in this field. . . ."
Below you can find selected news and analysis from the web that might be of interest to Vermont manufacturers and other employers. You can look up past posts on our

News

&

Views

blog.
"Businesses today are increasingly dependent on global manufacturing, cross-border

transportation and widespread, highly sophisticated supply chain networks. With major developments such as the COVID-19 pandemic, the Russian invasion of Ukraine, and raw material and labor shortages, businesses find themselves facing a wide range of economic and legal challenges, resulting in the inability of suppliers and buyers to meet contractual obligations. . . ."
---
Industrial control systems face more cyber risks than IT, expert testifies. Cybersecurity Dive 9/16
"Malicious activity has become a much greater focus in recent years due to the ability of sophisticated actors to disrupt critical infrastructure sites, most notably in the 2021 ransomware attacks on Colonial Pipeline and meat supplier JBS USA. . . ."

---
Lean Maintenance — Reduce Costs, Improve Quality & Increase Market Share. Reliable Plant 9/2022
"Many companies have failed in their attempt to implement Lean Maintenance. They took the concepts of Lean Manufacturing, applied them to Lean Maintenance and failed when, in fact, their approach was flawed from the beginning. . . ."

---
How to Bridge the Generational Gap in Recognition. Gallup 8/29
"Employees' wants and needs are changing -- and no organization is impervious. Among the changing needs of U.S. employees is a strong desire among younger workers to be recognized for the work they are doing. . . ."